SALON D'HONNEUR
Accessible through a monumental staircase, this sumptuous reception room has been restored in the spirit of the 19th century. However, it has all the comfort and technology necessary for the organization of prestigious events. Ornaments and paintings decorate the ceilings, golden details and draperies guarantee the splendor of the place and bring a unique touch to your events.
​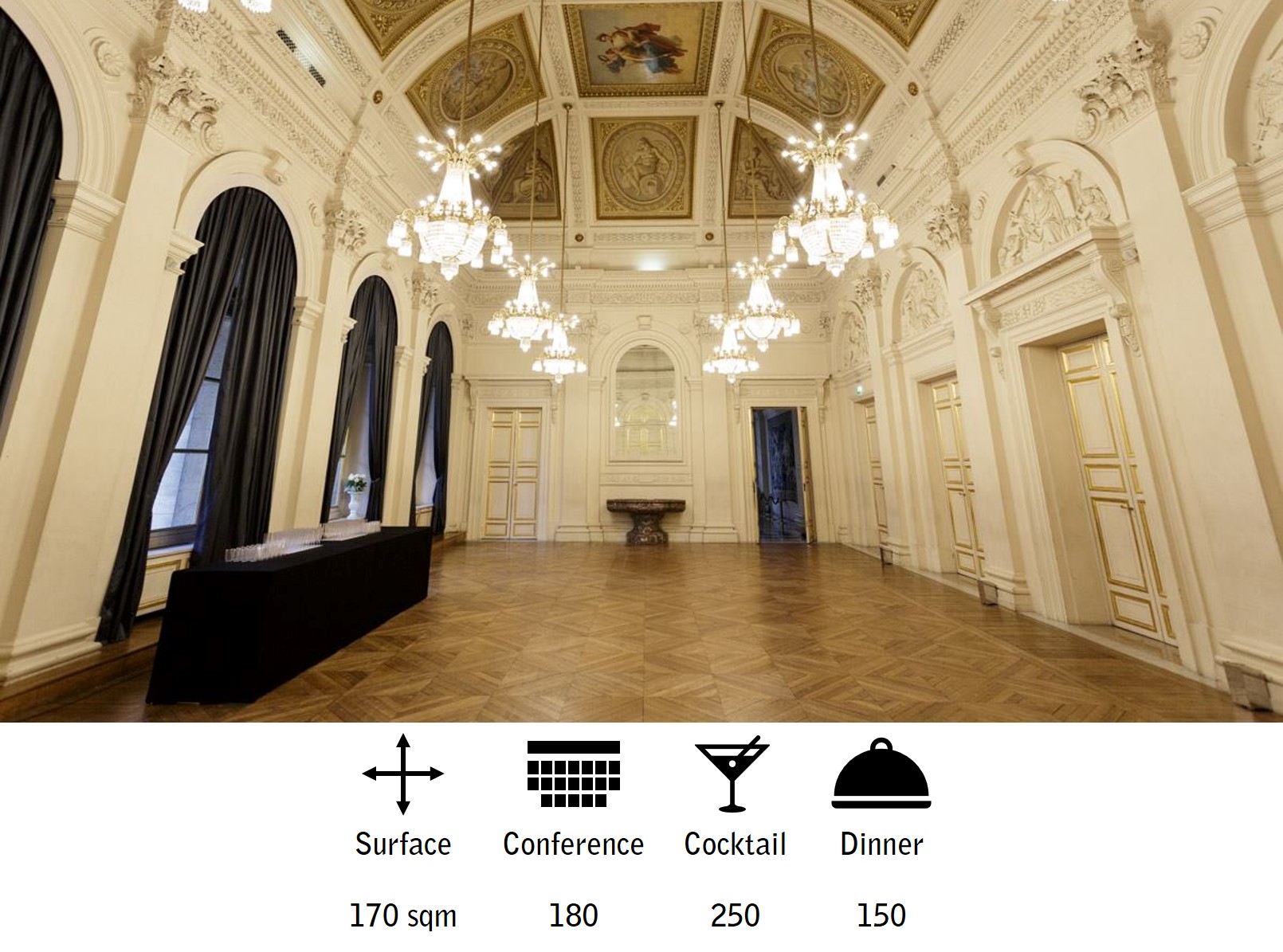 ---
PETIT AUDITORIUM
A true mini congress center within the Palais, the Petit Auditorium is a fully privatisable space for conferences and meetings of a medium size. Comfortable and cozy, this auditorium is equipped with high-performance audiovisual equipment and offers the possibility of organizing coffee breaks, cocktails and lunches in the Salle des Engrenages.
​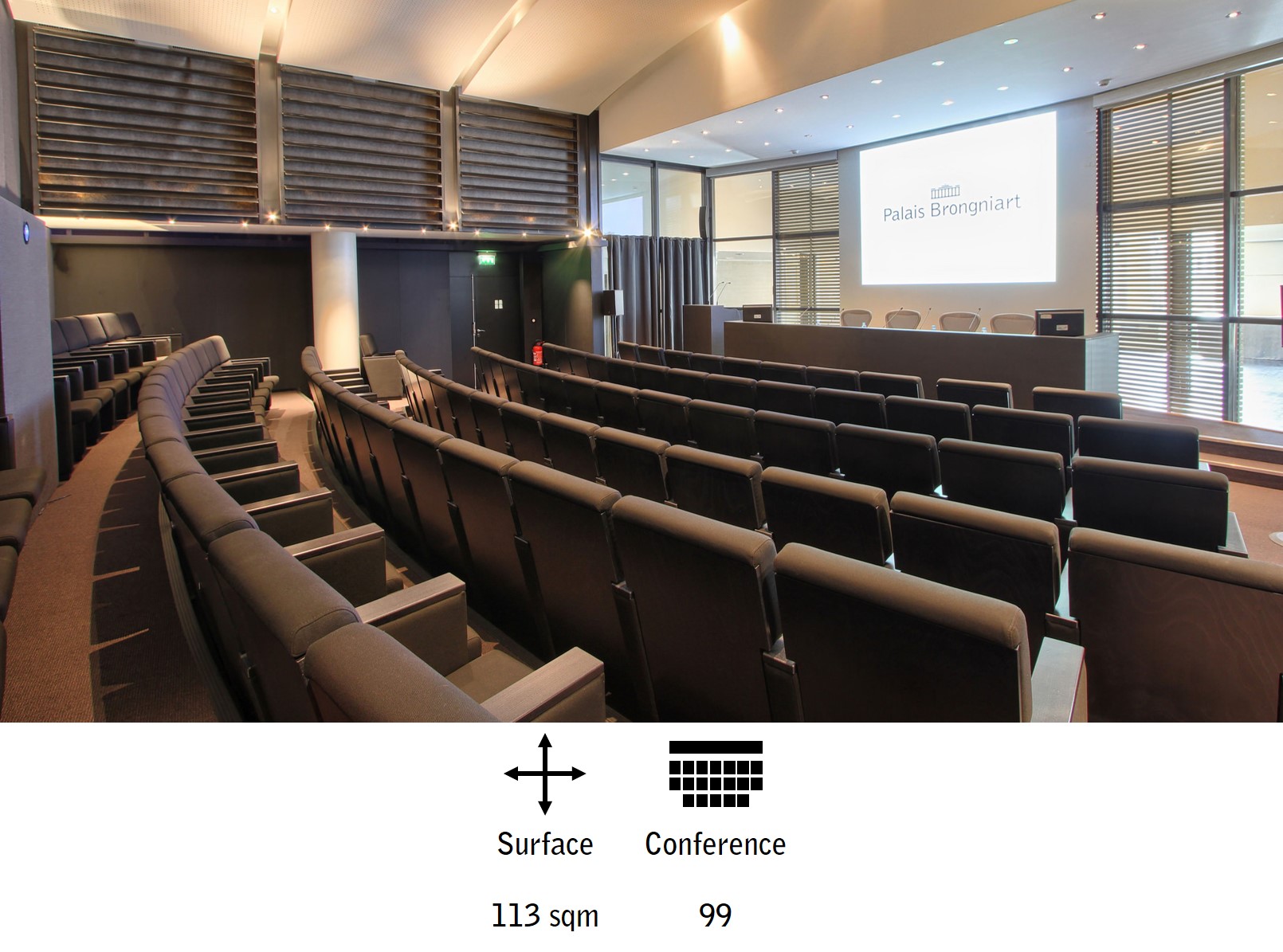 ---
CLUB DU PALAIS
Le Club du Palais is the ideal place to receive your guests in a welcoming and warm atmosphere. Brightness, high ceilings and refined decorations make the Club du Palais the perfect place to organize breakfasts, debate dinners, press conferences or prestigious seminars.
​
​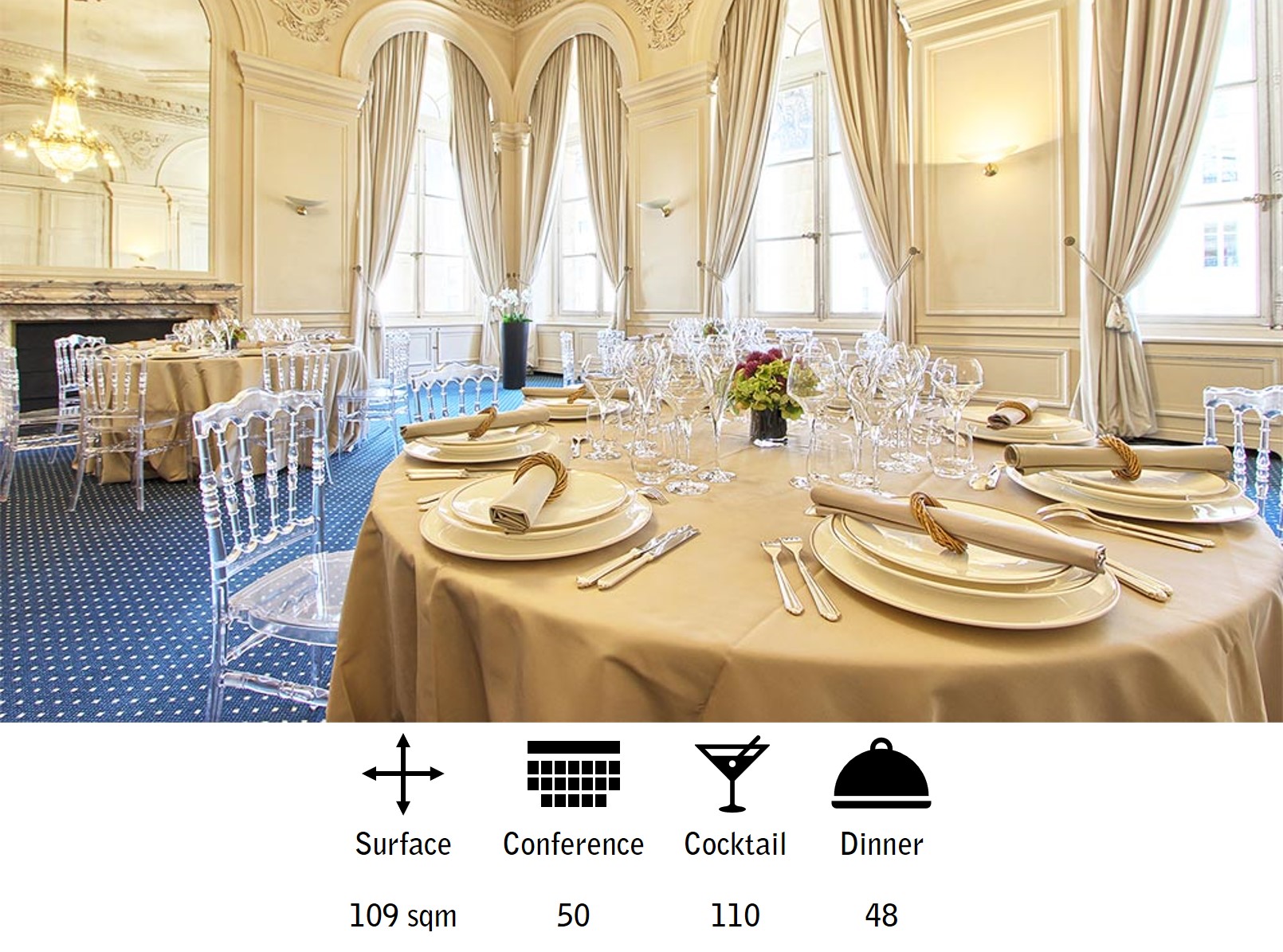 ---
SALON NAPOLÉON
Le Salon Napoléon is a fully redesigned space in the vision of the new Brongniart with a view on the famous Place de la Bourse. In honor of the monument's sponsor, Napoleon Bonaparte, this modern and luminous space of 118m2 hosts conferences, cocktails and seated dinners.
​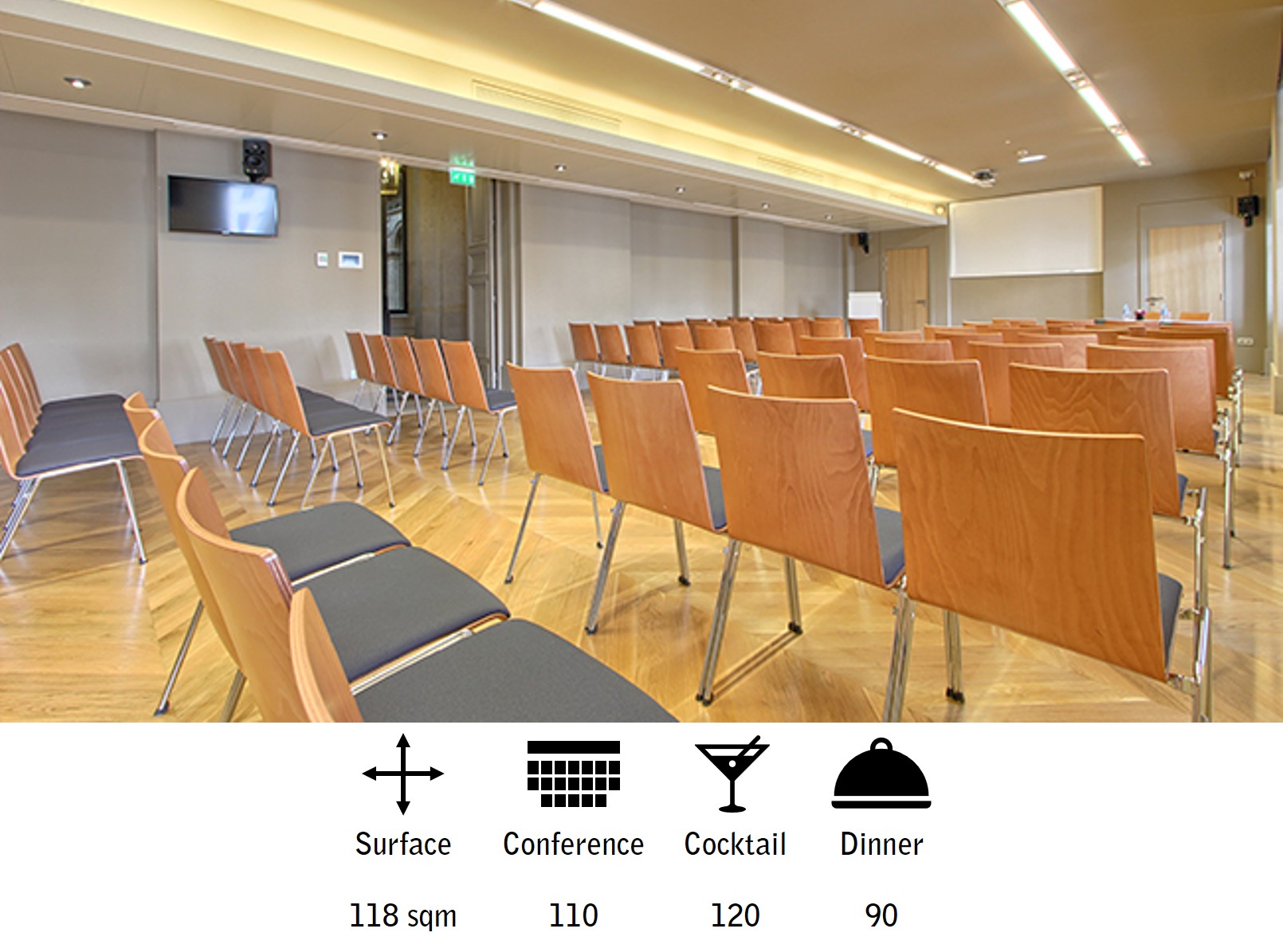 ---
LA SALLE DES COLONNES
Just like the Salon Napoléon, the Salle des Colonnes is a completely redesigned space where you can breathe a modern clarity and luminosity. This 68m2 room is proudly dominated by the famous columns of the Palace, which gives it a remarkable charm.
​​